On behalf of awardee Tatiana Illis, her proud parents receive the PoP Award from President of Parliament Grisha Heyliger-Marten.
PHILIPSBURG--St. Maarten's first female World Championship swimmer Tatiana 'Taffi' Illis has been awarded the President of Parliament Award 2022. Her parents accepted the award on her behalf.

"Ms. Illis has acted as a display of local athletic talents and an ambassador of the island when traveling to compete at World Swimming Championships," reads a statement from Parliament, that awards a youth annually the President of Parliament Award for exemplary behaviour, leadership skills as well as contribution to the community.
In 2016, Tatiana Illis began competing internationally in swimming and continued to compete on a global level ever since. In that same year, she was nominated for the Brown Pelican's Female Athlete of the Year.
Illis continues her journey in making a difference for her country, she volunteers at the Carib Swim Team every summer as a swimming coach where she teaches young children how to swim. She strives to inspire upcoming local athletes by sharing her experiences and setting an example for her peers.
A student at Nova Southeastern University in Fort Lauderdale, Florida, Illis was not on island to attend the ceremonies after the Opening of the New Parliamentary Year, but recorded a message on YouTube on receiving the President of Parliament Award 2022:
"I was taught to plan my life backwards. My aunt came over one day when I was about ten years old. She sat me down and helped me write out everything I wanted to do in my life, and when I wanted to have it done by.
Next, we broke those big goals up in smaller goals and milestones. Smaller steps that I could take on a daily basis to get to where I wanted to go.
She really emphasized the importance of acting with intention from an earlier age, and I am beyond grateful to have had that framework as I went through my life. It is what got me to my third swimming World Championships, after fourteen years of competing in my sports. It was like, the more I showed up on a consistent basis, the more my dreams showed up right alongside me. And that knowledge is a gift that I have applied to every area of my life and I have seen great benefit from it.
I intend to use my platform to propel the sports community on the island. It is my dream, my obligation, my responsibility, but above all, it is really my honour to be able to give my best effort on behalf of the island. Whether it is through being a sports ambassador or working one on one with young children in the community, or being an example of what can be done.
To be considered amongst so many pioneering leaders in the area is amazing, in itself, but to actually win, is: Wow! – for a lack of better words.
I am appreciative of the acknowledgement of my efforts and I feel validated that these are steps in the right direction. I have a duty to the community that raised me.
You know, to be lucky enough to have been born in an incredibly supportive family, and then backed by a country that is cheering me on, and wants me to succeed, is incredibly motivating.
I aspire to show my gratitude by continuing to use my passions to serve the community. So, thank you, I am happy to accept this award with a heart full of gratitude.
And I am not done dreaming yet, so I am excited for what comes next. Thank you so much!"
This year's President of Parliament Award 2022 was presented by President of Parliament Grisha Heyliger-Marten, after the opening of the new Parliamentary Year 2022-2023.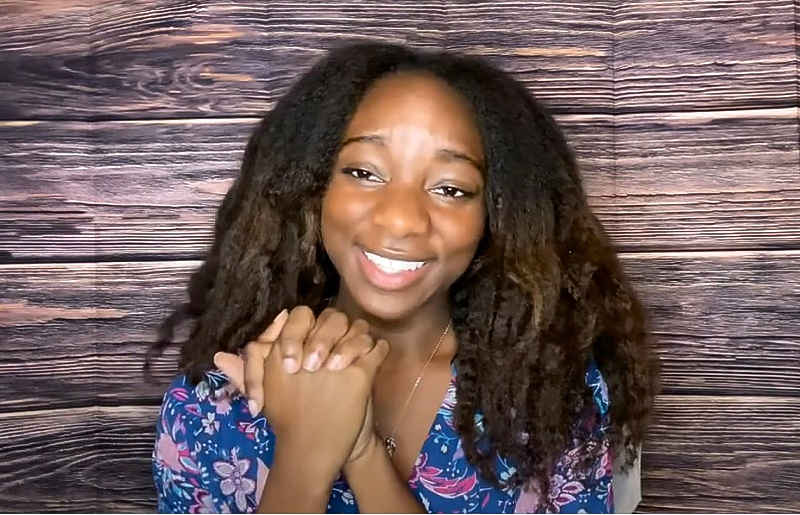 Tatiana 'Taffi' Illis