SABA--The polling stations in Saba opened this morning at 7:30am. A large turn-out is expected during the elections for a new Island Council and the Electoral College.
Saba has 1,259 eligible voters for the Island Council elections and 917 for the election of an Electoral College for the First Chamber. People can cast their vote up to 9:00pm at one of the two polling stations, which are the Sunny Valley Youth Center in The Bottom and the Eugenius Johnson Center in Windwardside.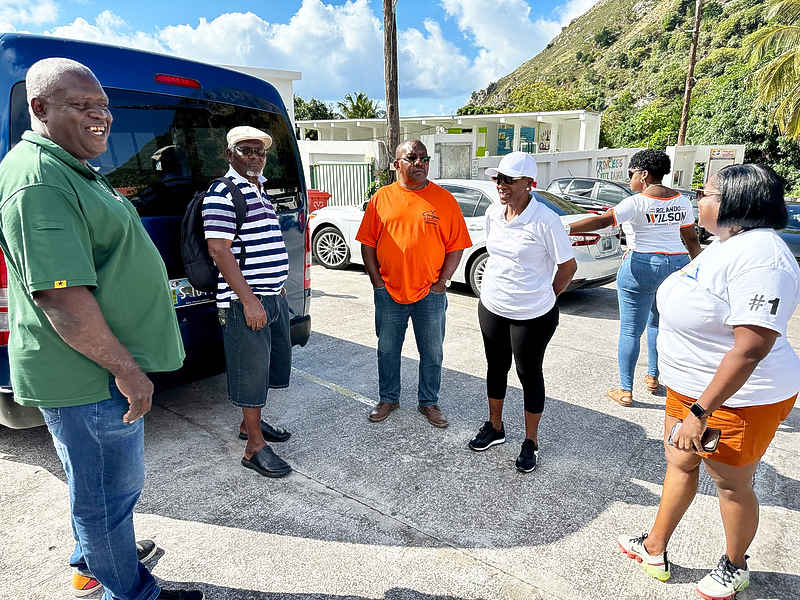 A total of 16 candidates have postulated themselves for the Island Council elections: seven for the Windward Islands People's Movement (WIPM), six for the new Party for Equality and Progress (PEP), one candidate of the new Saba Caring People Party and two on the blank list of Dave Levenstone. The candidates will be vying for five seats in the Island Council. Seven candidates, all of the WIPM party, are on the list for the Electoral College elections.
Saba generally has a very high turn-out for elections. During the previous Island Council elections on March 20, 2019, 92.12% of the 1,078 eligible voters came out to vote. At the 2019 Island Council elections, 983 valid votes were cast, of which 777 went to the WIPM. The orange party won all five seats in the Island Council.
The preliminary results of today's elections are expected to be in on Wednesday night a few hours after the closing of the polling stations. On Thursday morning, the Voting Bureau Public Entity Saba, under the chairmanship of Acting Island Governor Amelia Nicholson, will do a final check on the reports, the 'processen-verbaal,' of the polling stations. The elections are prepared and overseen by the Central Voting Bureau, under the chairmanship of Island Governor Jonathan Johnson.