The area where the fire burned the Statia Day stage.
  ST. EUSTATIUS--The Statia Day stage in the heart of Oranjestad in the historical core, opposite Charlie's Place and Gertrude Judson Bicentennial Public Library, was slightly damaged by fire on Thursday, June 25.
  An off-duty fireman who was driving in the area saw the fire and immediately contacted his colleagues at the Fire Department, after which a fire truck was dispatched to the area.
  Chief Inspector of Basic Police Care in St. Eustatius, Robelto Hodge saw the fire truck driving with its blue lights flashing and followed the truck to the scene of the fire.
Chief Inspector of Basic Police Care Robelto Hodge investigating the backstage rooms at the Statia Day stage.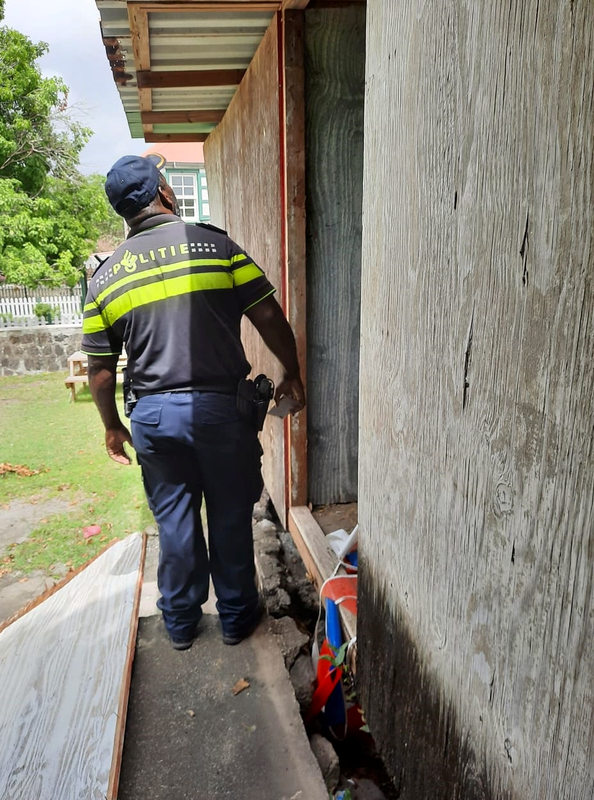 Personnel of the Caribbean Netherlands Fire Department in St. Eustatius were able to quickly extinguish the flames which had already started to burn the stage boards.
  The quick response by the Fire Department ensured that the stage only suffered minimal damage. The investigation into the fire is still ongoing.