Total numbers

WILLEMSTAD--During a special press conference organised by Curaçao Airport Partners (CAP), the new Chief Executive Officer (CEO) Johnny Anderson gave an upbeat presentation for this year and the future.
Hato airport is performing so well in the first months of 2023 that the one-and-a-half million passenger mark can be achieved. This is a cautious, but according to the CEO realistic forecast. In the most optimistic scenario, the facility could even grow to 1.7 million arrivals and departures.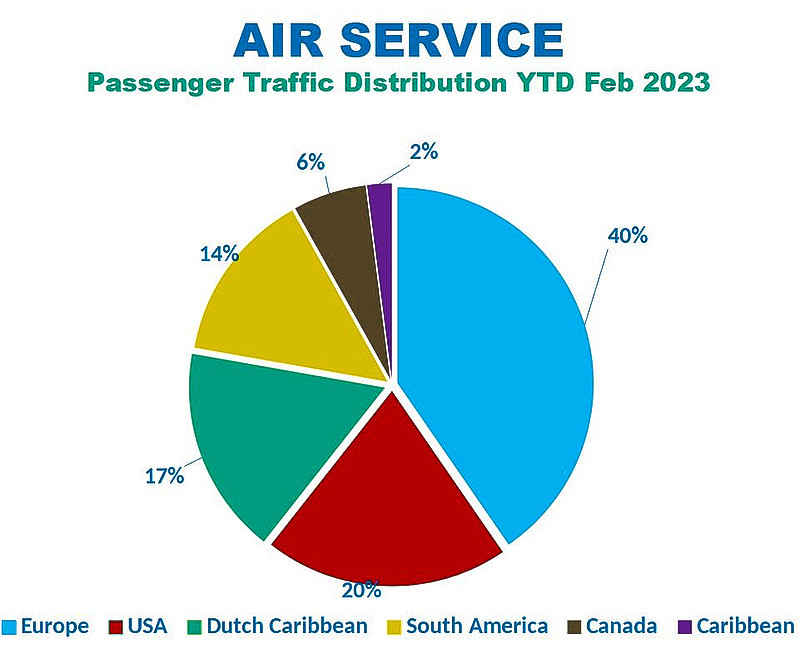 Market share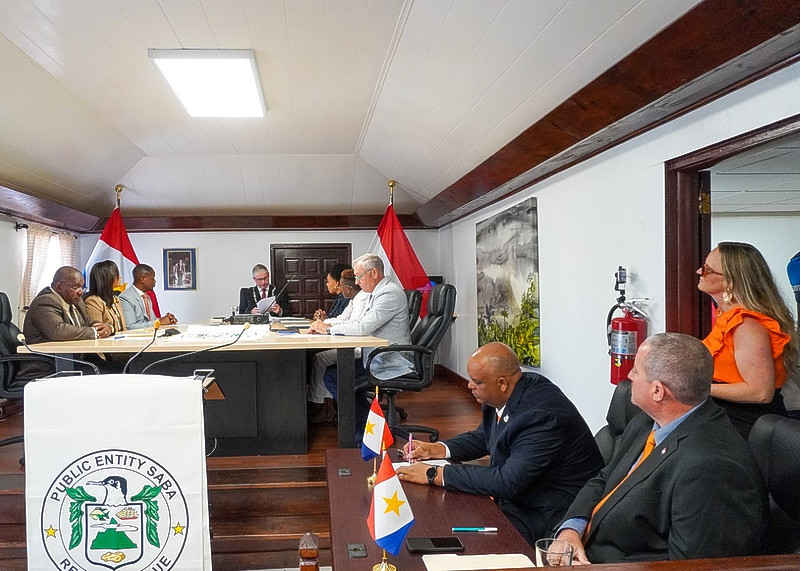 A group photo with Anderson in centre of back row.
Andersen indicated that 2020 was their worst year due to the COVID-19 pandemic, with fewer than 550,000 travellers. This is quite a difference compared to 2019 when they saw almost 1.5 million.
"The pandemic hit us hard, but it wasn't just us. Many airports around the world suffered during this pandemic," he said.
Senior Vice President Aviation Market Development Peggy Croes added that there is an interesting diversification of the market. Previously, the vast majority were from Europe, mainly the Netherlands, but now airlines and their passengers come from different regions.
Forty per cent still travel to or from Europe, but the US now accounts for 20% followed by the other Dutch Caribbean islands with 17%, South America with 14%, Canada 6% and the rest of the region 2%.
During the first months of 2023 the number of European visitors dropped by more than 40% but that loss was made up by the other markets, with Canada's growth in particular proving to be strong. Travel from Brazil is also looking very promising.