Eric Millot and his Mustang are expected to be on the start line in the Drag racing competition of Caribbean Motorsports Summer Festival 2021 in July.
POND ISLAND--The Caribbean Motorsports Summer Festival 2021 (CAMOSUFE) has begun. The St. Maarten Automotive Federation started reviving up interest in Motorsports and the Summer Festival with a Drifting presentation and "Kick Off Ceremony" at the APS Parking Lot next to the government building on Pond Island Saturday.

A total of eight competition cars, both drag and drifters, were on display in addition to several tire squealing and smoke billowing drifting presentations.
Also, feature was a 2022 Hyundai Elantra sedan that is being raffled off to help raise money to build a drag strip plus a drifting turf on St. Maarten.
CAMOSUFE 2021 will be hosted on St. Maarten for the first time in July and will feature competitions in Drifting, Drag Racing and Jet skis.
"The St. Maarten Automotive Federation have contacted Aruba, Anguilla, Bonaire, Curacao, St. Eustatius, St. Martin and St. Maarten and invited them to attend the Summer Festival," said federation president Charles Bender. "We have created a Caribbean Motor Sports Alliance."
In 2019 the Automotive Federation collaborated with Still-baling to host the International Drifting Show. "That show placed St. Maarten on the map as a new upcoming Motorsport Mecca in the Caribbean."
CAMOSUFE will continue to build the Caribbean Motorsport platform.
The next event leading up to Caribbean Motorsports Summer Festival 2021 will be the St. Maarten Automotive Federation Fundraising party, dance in May.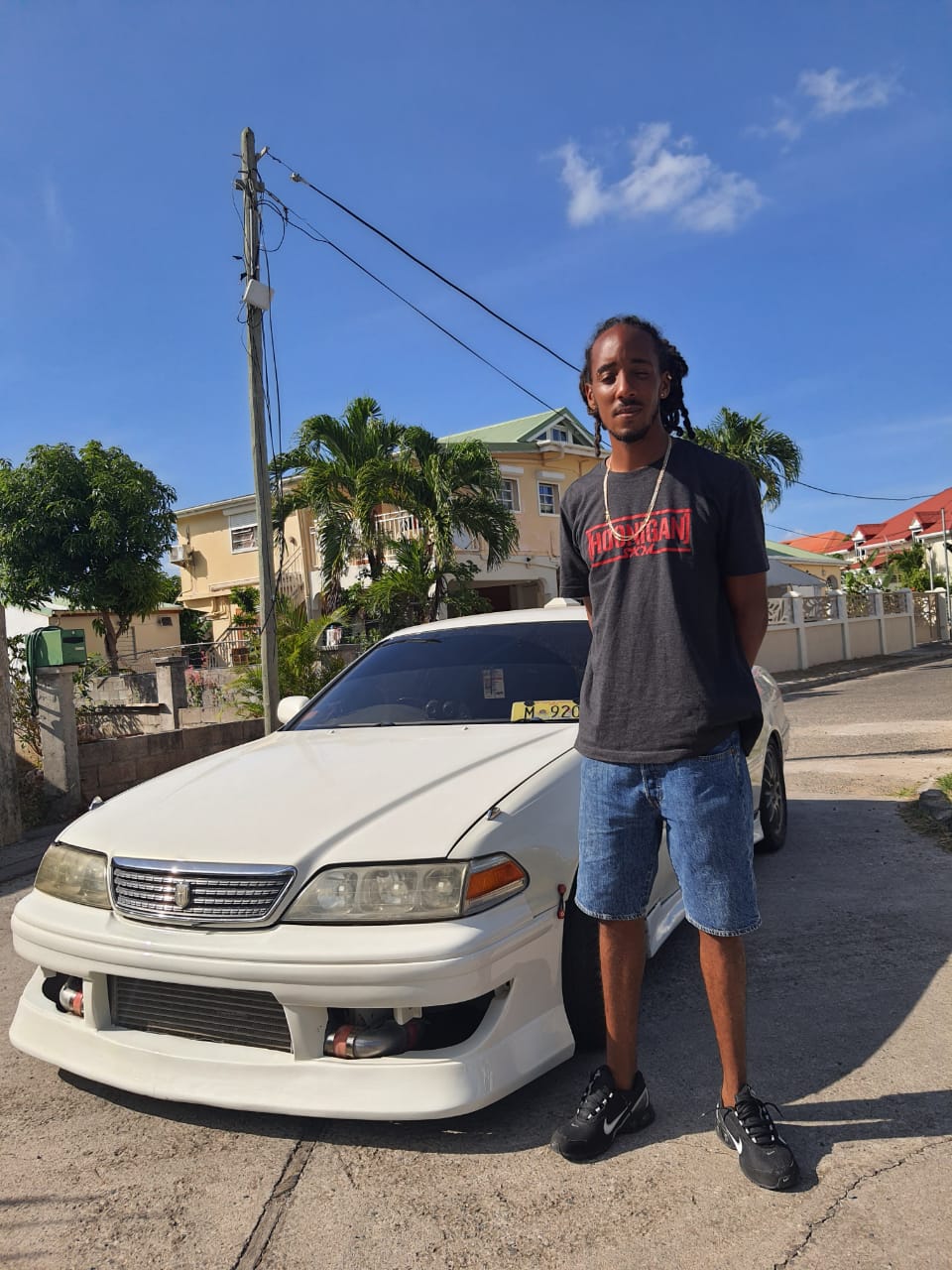 Nathan John in his Toyota Mark2 will compete in the Drifting competition in July.