DATE ISSUED: Tuesday, December 08, 2020 @ 12:00 LST (16:00 UTC)
VALID UNTIL: Wednesday midday (12:00 LST) December 09, 2020
...A HIGH SURF ADVISORY IS IN EFFECT FOR ST. MAARTEN UNTIL
FRIDAY DECEMBER 11 2020...
WEATHER:
This Afternoon through Wednesday midday: Partly cloudy with passing showers possible.
Forecast High: 30°C / 86°F Forecast Low: 24°C / 75°F
Sunset Today: 5:37 P.M. Sunrise Tomorrow: 6:32 A.M.
SURFACE WINDS:
This Afternoon through Wednesday midday: East to southeast with a light to moderate breeze of 06 to 14 mph.
SYNOPSIS:
Stable weather conditions will persist across the region. However, pockets of moisture drifting with the trade winds will produce some brief showers.
A high surf advisory is now in effect for St. Maarten as long period swells move into the local waters from the northeast. Small craft operators and sea bathers are advised to exercise caution.
STATE OF THE SEA: Moderate WAVES/SWELLS: 5 to 7 feet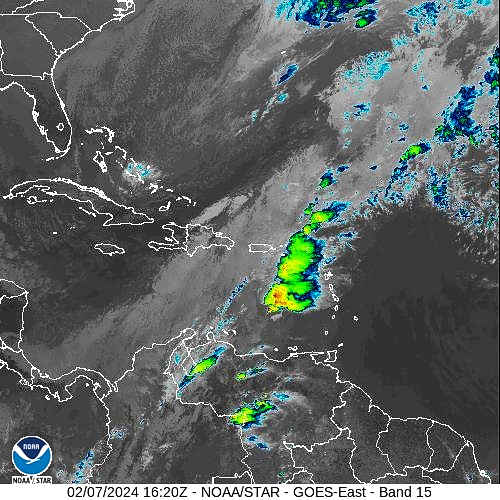 SPECIAL FEATURES: None.
OUTLOOK through Thursday midday: Fair to partly cloudy with a few brief local showers possible.
FORECASTER: Leblanc