People who already received a first Pfizer injection will also get their second one with the same brand.
WILLEMSTAD--Curaçao is switching from the Pfizer BioNTech vaccine to Moderna, announced Minister of Health Zita Jesus-Leito.
She did this during a press conference on Friday, with medical experts including general practitioner (GP) Jerry Semper, in charge of the vaccination process. Anyone who received a first injection with Pfizer will also get their second shot of the same.
As of Friday, people started receiving their first injection with Moderna. From this week, that will also take place at the new vaccination centre in the sports hall of "Sentro Deportivo Korsou" (SDK), in addition to megamall Sambil, the old St. Elisabeth Hospital and the Parera naval base.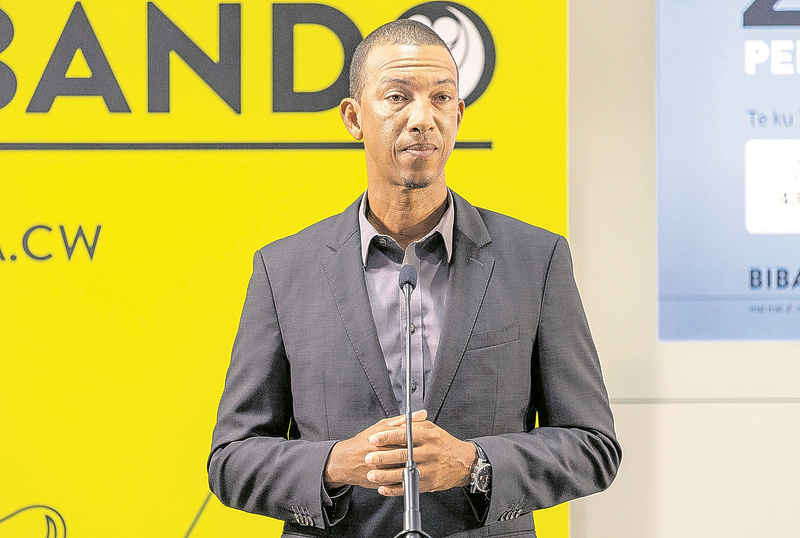 Doctor Semper
"Thanks to all of us, more than 50,000 people have registered to be vaccinated," government said on its social media. "Let us respect anyone who does not want to get vaccinated yet and encourage those considering it."
The number of registered persons continues to rise because everyone over 18 years old can register and thus be vaccinated since last week. The number of locations is also being expanded.
People can also get vaccinated at the naval base Parera. The Dutch Defence Ministry aims to vaccinate 900 to 1,000 persons per day there.
The injection site at SDK will be in use as of today, Monday, April 12. At least 2,000 people are to be vaccinated there daily.
From Wednesday, the World Trade Center (WTC) will also become a fifth vaccination facility.
An emergency delivery of 65,000 vaccines was flown to Curaçao from the Netherlands. This should help to have at least 85 per cent of the adult population vaccinated with their first injection by the end of the month.
Previous shipments consisted of the Pfizer vaccine, but due to the urgency, Moderna vaccines have been sent this time for faster distribution. On the same flight, more than 40 volunteers – doctors, nurses, and support staff – travelled to the island.