From left: Governor Eugene Holiday, Prime Minister Silveria Jacobs and Chairperson of Parliament Rolando Brison.

Government observed National Remembrance Day on Tuesday, commemorating the Dutch victims – civilians and soldiers – who were killed or murdered in the Kingdom of the Netherlands or anywhere else in the world in war situations or during peace-keeping operations since the outbreak of the Second World War.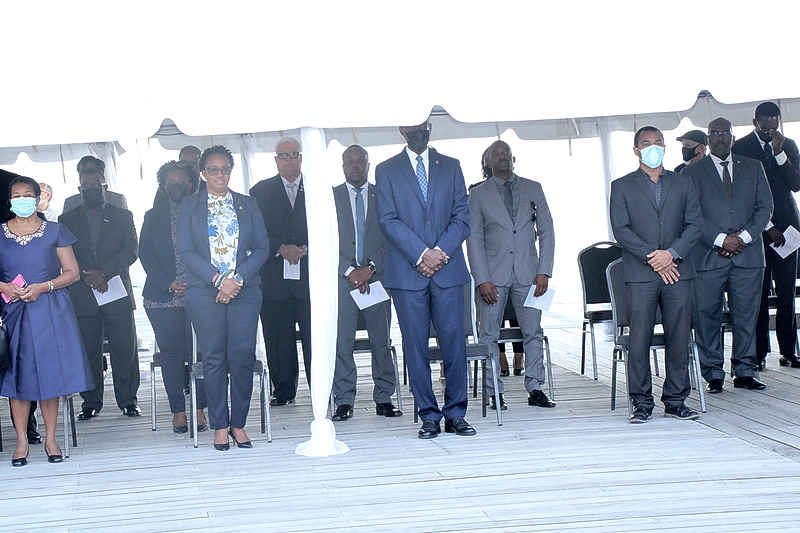 Invited guests had an opportunity to lay a single flower at the War Memorial Monument, which carries the names of the World War II victims primarily born in
Sint Maarten.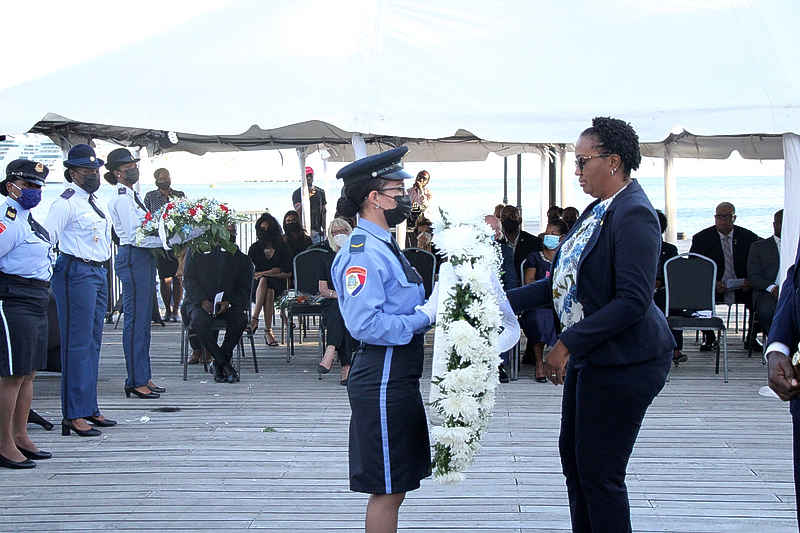 The ceremony was held at Captain Hodge Wharf in Philipsburg. In photo: A scene during the event.