Some of the students who participated in the session.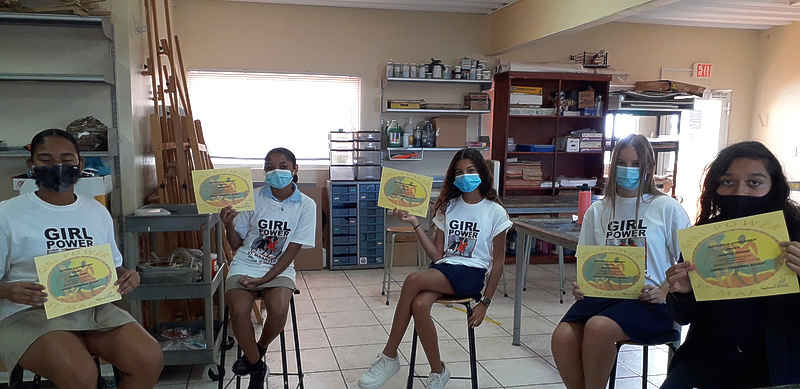 Some participants.
PHILIPSBURG--The St. Maarten AIDS Foundation facilitated its first physical Real Talk and Girl Power workshop for the current academic year on December 14 and 15 with 13 students from Caribbean International Academy(CIA).
Eight graders from the educational institution participated in the two-day, three-hour workshop. The 13 participating students included eight boys who participated in the Real Talk and five girls in the Girl Power session.
Due to certain restrictions and also in adherence to social-distancing guidelines, many of the typical physical activities were not done to maintain safety. The information was presented to students via video, poetry, pictures, demonstrations and open discussions on topics such as identifying healthy and unhealthy relationships, peer pressure, online bullying, life goals, self-values and Sexually Transmitted Infections (STIs) and HIV awareness. "There was eagerness amongst the students and facilitators regarding the different topics covered," the foundation said in a press release.
The foundation thanked volunteer facilitators Heather Caputo, Liska Busby and Ashlee Richardson.