A first time voter (left) casting his vote in the Island Council election with a member of the St. Eustatius Voting Bureau (right).
ST. EUSTATIUS--Progressive Labour Party (PLP) repeated as the winner of the Island Council Election 2023.
There were 2,201 eligible voters in the Island Council election and 1,751 votes were cast. Preliminary results saw PLP led by Rechelline Leerdam receive 978 votes.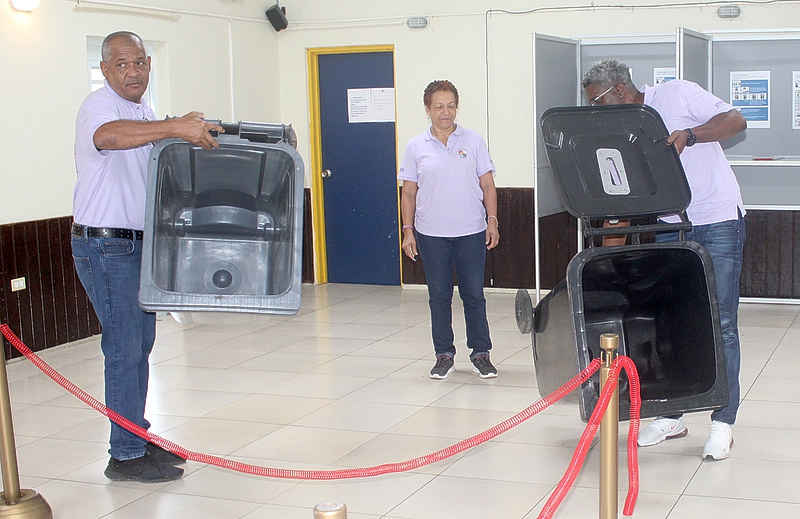 Members of the Voting Bureau displaying empty ballot boxes.
The Democratic Party (DP Statia) led by Raquel Spanner-Carty received 662 votes.
Christian Democratic Appeal-Statia (CDA-Statia)led by Sjahairah Fleming received 117 votes.
A meeting of the Central Voting Bureau will be held at 10:00am today, Thursday, March 16, and the public is invited to attend.
In the Electoral College Election, DP Statia received 582 votes and CDA-Statia received 236 votes. Mercedes Lopes-Spanner received (299 votes) as the top vote-getter for the election, followed by Clyde van Putten (269), Reuben Merkman (192) and Rechelline Leerdam (144).