From left: Teachers' Awards Gala Coordinator Christina Timber-Glover and Gwendoline van Putten School teacher Zelma Silent.
ST. EUSTATIUS--A number of educators in St. Eustatius were honoured for their work in moulding the minds of students at the Second Annual Teachers' Awards Gala held on Saturday, November 28.
Foundation for Reinforcing Education and Performing Arts and Culture (FFREALC) honoured senior retired teachers Laine Spanner, Lydia Richardson and Vera Simmons for being foundation builders in education and for contributing immensely to education in Statia.
The Honorary Award went to Jacintha Lopes, a teacher and former Vice Principal of Gwendoline van Putten Secondary School.
Teacher Selma Augustin was presented with the Humanitarian in Teaching Award.
Marchelle "Debbie" Clarke-Brown received the award for Teaching Excellence. Clarke-Brown is a retired teacher who still contributes her time and personal resources for the advancement of education. The educational quotes on her business vehicle show how much she is dedicated to education.
From left: Deputy Government Commissioner Alida Francis, teacher Vera Simmons with her award for being a foundation builder in Education, and Government Commissioner Marnix van Rij.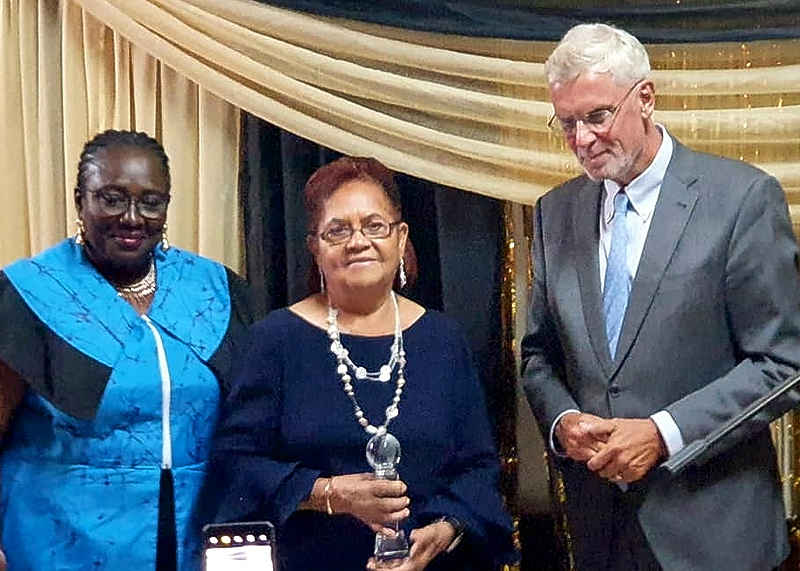 Spice Foundation sponsored the Community-Elected Teacher Award, which went to Governor de Graaff School teacher and former principal Floyd Woodley.
The "That's A WOW" award is a new category that was introduced at this year's Awards Gala. Two awards were presented in this category: one to Bethel Methodist School for its dads' involvement programme called "Doughnuts with Dad" and another to Seventh-Day Adventist (SDA) School for its "outstanding" Memorisation programme.
The granddaughters of Christopher Glover presented the Christopher Glover Award to Amazing Teacher of 2020 Teacher Rhea Courtar of Golden Rock/Roman Catholic school.
Teacher Sharon van Putten-Blair received two awards for the evening: Best Supporting Teacher and Teacher of the Year 2020-2021 for St. Eustatius SDA School.
From left: Christopher Glover Award winner Rhea Courtar of Golden Rock/Roman Catholic School and her former teacher Vera Simmons, Foundation Builder in Education awardee.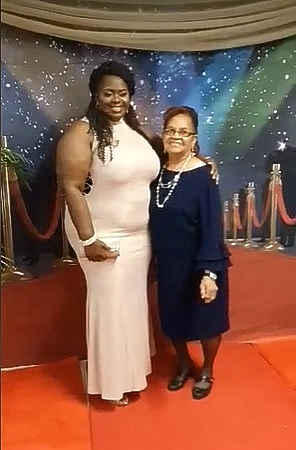 A large number of educators attended the event, which was preceded by a red-carpet cocktail party and interview session. Attending teachers walked the red carpet and were interviewed by red carpet hostess Sherees Timber.
Keynote speaker Arlene Henry delivered what was said to have been an impressive address. Entertainers for the evening included Keisy Lopes, who sang one of his new songs in Spanish and wowed teachers with his melodious voice. Genilio "ShowTime" Hassell delivered a wide selection of motivational and inspiring songs during dinner time.
Teacher of the Year 2020-2021 award winner for St. Eustatius SDA Primary School and Best Supporting Teacher Sharon van Putten-Blair.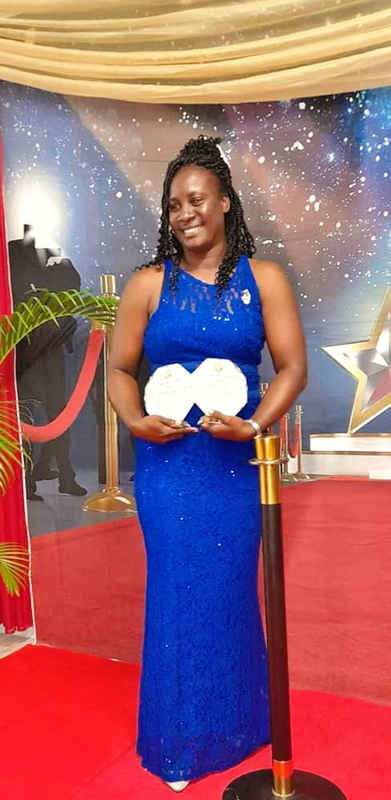 The award ceremony was an exciting time for attendees, especially nominees. Dignitaries in attendance included Deputy Commissioner Alida Francis and Government Commissioner Marnix van Rij, who reminded everyone in attendance that education is one of the most important assets for one's personal development and for the development of society. Van Rij was accompanied by his wife, Courtney.
Coordinator of the event Christina Timber-Glover said it had been a huge success and said she looked forward to the third annual awards gala with a closer inclusion of teachers.